Game > Gamebase > Store Console Guide > Galaxy Console Guide
To use Galaxy Store in IAP, you should enter PackageName at app registration.
Check Package Name
After binary file registration, Check the package name.
Galaxy Store Seller Portal > App > Select App > Binary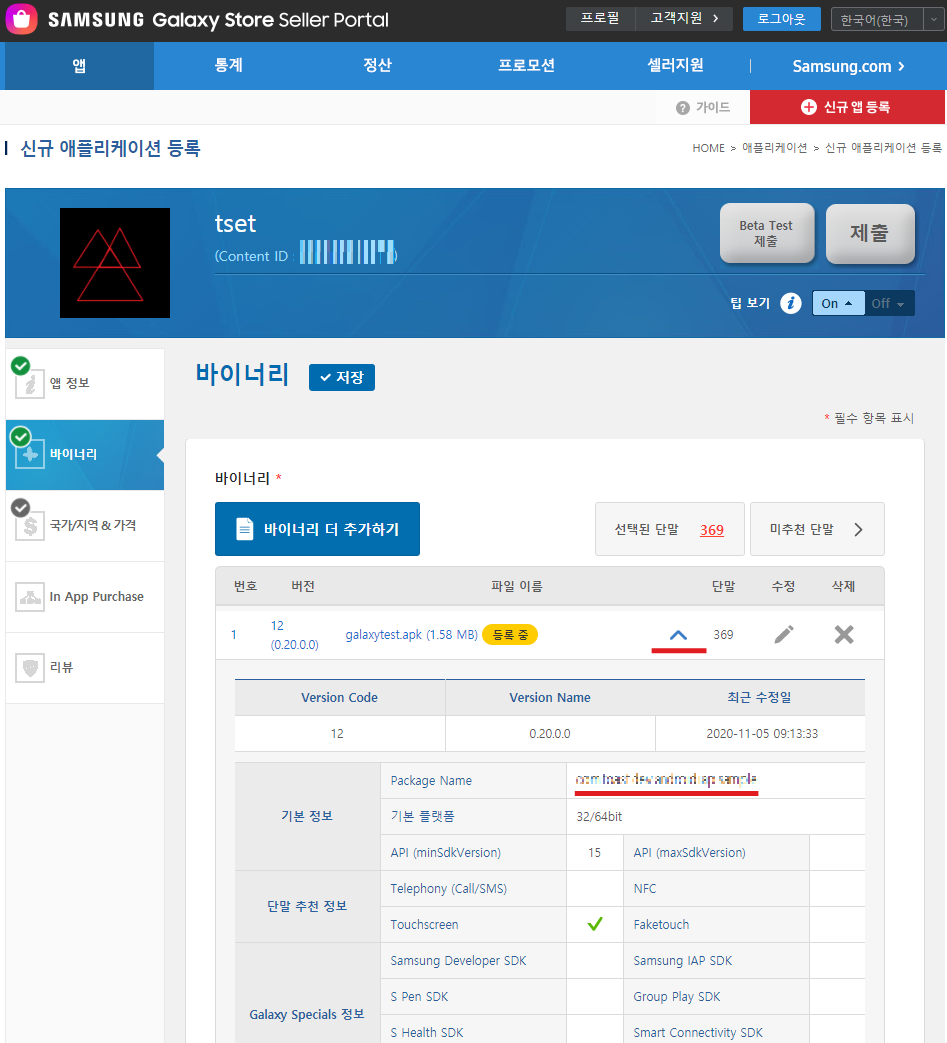 Registering app from the console
Please enter Package Name in the Store App ID.